Genuine Haarlem Oil
60 capsules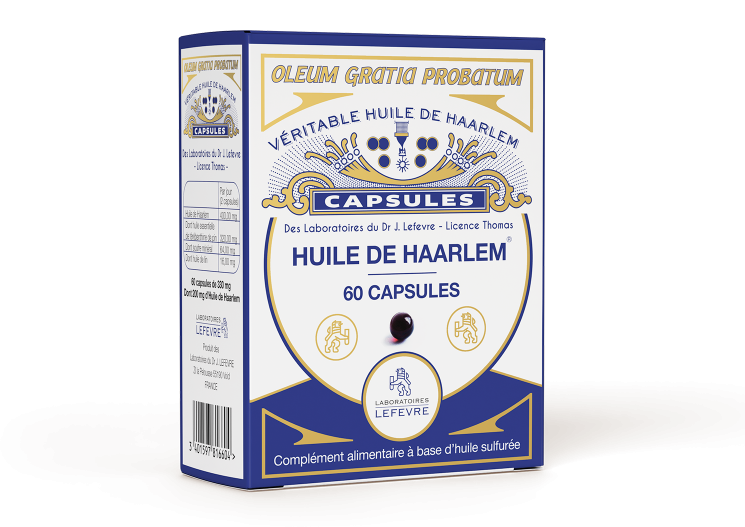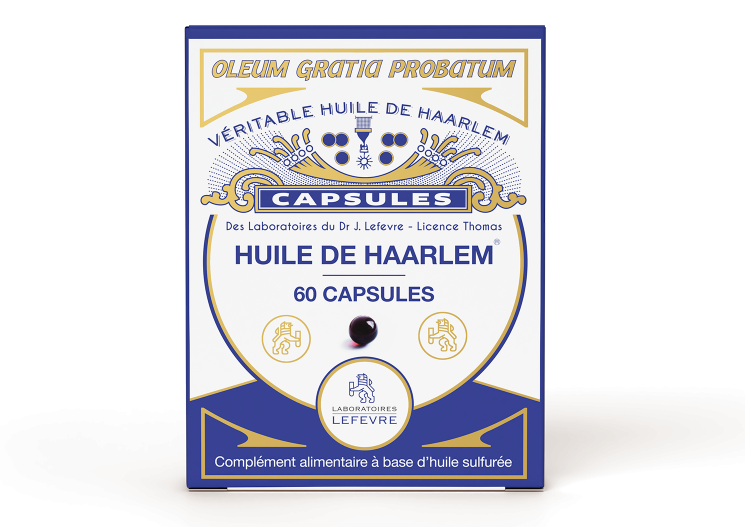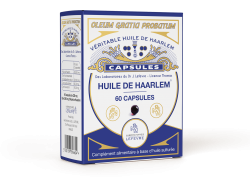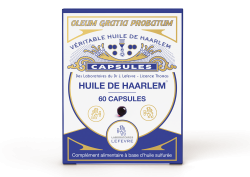 Haarlem Oil, the alchemy of WELL-BEING
Haarlem Oil provides the organism with a bioavailable non-oxidized organic sulfur.
Food supplement in capsule.
Haarlem Oil, the alchemy of WELL-BEING
Haarlem Oil gives the body non-oxidised bioavailable organic SULPHUR
Haarlem Oil is the result of a 400 year old alchemical discovery, which originated in the city of Haarlem in Holland. The license was acquired in 1923 by Dr. Thomas, pharmacist, then transmitted to Dr. J. Lefevre, doctor and pharmacist.
This Haarlem oil comes from the combination of Sulfur with essential oil of pine and linseed oil of natural origin.
Composition
Essential oil of Pine (Pinus pinaster) 80%.
Organic sulfur 16%. Linseed oil (Linum usitassimum) 4%.
Origin of capsules: Capsule of bovine origin.
Gluten, lactose, sucrose, yeast, starch, salt free.
For 2 capsules:
1 to 3 capsules per day with a large glass of water 15 minutes before meals or at bedtime.
This product is not a medication. To be used as part of a varied, balanced diet and a healthy lifestyle. Do not exceed the recommended daily dose. Keep out of the reach of children.
Not recommended for pregnant and breastfeeding women. If taking medication, seek medical advice.
Product made in France. Store in a dry place away from direct sunlight. Ideal storage temperature 15-25 ° C.
NUT: AS2599 / 2
Brand

Reference

HH-60CAPS-ORI

Type

compléments alimentaires