Haarlem SLT Horse Oil 250ml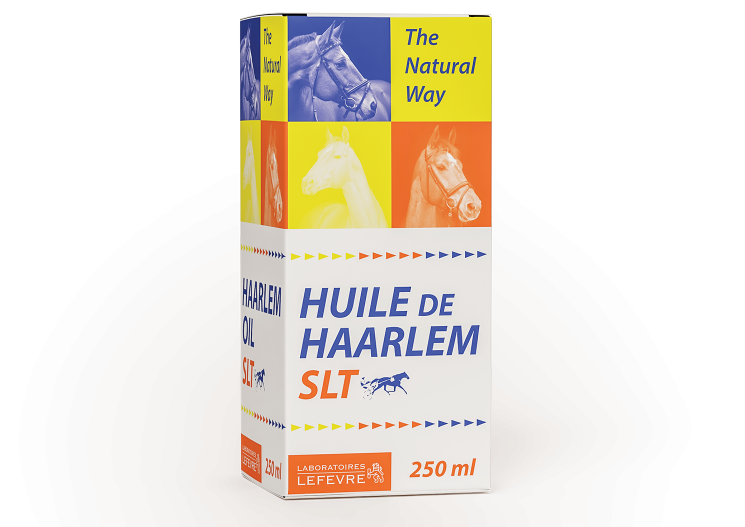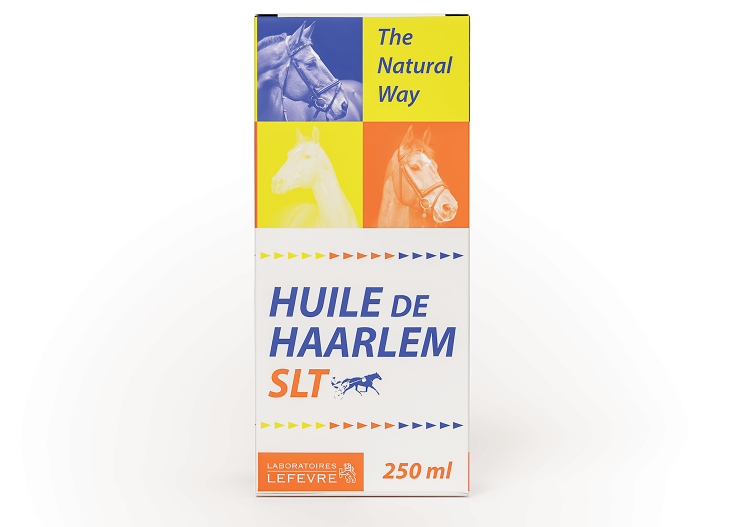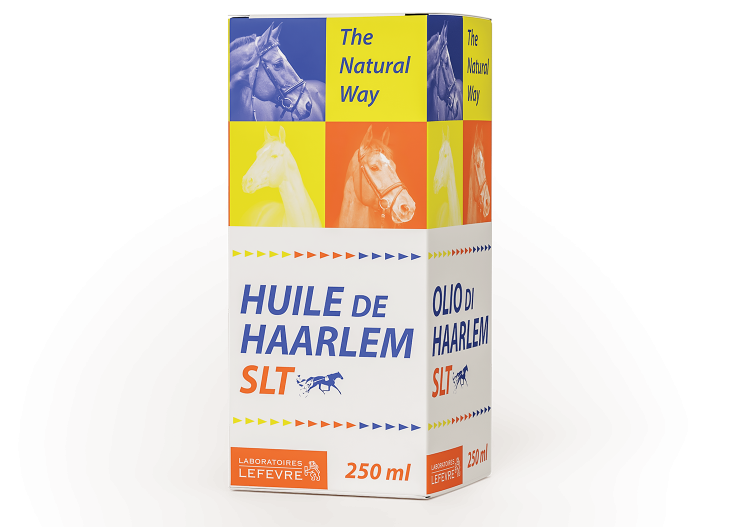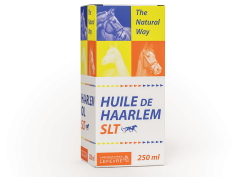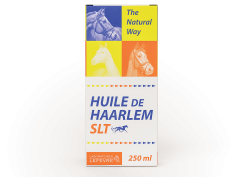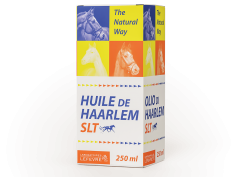 Haarlem Oil provides a highly bioavailable non-oxidized organic sulfur.
Sulfur plays a leading role in the organism since it is part of the living molecule just like carbon, hydrogen, oxygen and nitrogen. It is therefore intimately involved in all the problems of life and is of great interest to all physiology.
Indications:
Traditionally used natural drinkable food supplement for horses:
after a significant effort, to promote the elimination of toxins,
Properties Haarlem Oil SLT Horse
Haarlem Oil is a combination of natural products, with origins dating back 400 years, developed by an alchemist school in HAARLEM (The Netherlands).
The formula and method of elaboration have not changed since that time.
It allows a supply of bioavailable sulfur.
Dosage and method of use of Haarlem Oil SLT:
Mix into the ration or administer directly into the horse's mouth using an oral syringe.
Athlete horse, racehorse, trekking horse: 10 ml once or twice a week, preferably after exercise.
Horse at rest: 10 ml per week.
As a treatment: 10 ml per day for 10 days, in spring and autumn.
Composition:
Genuine Haarlem Oil.
100% Haarlem Oil.
True Haarlem Oil is a reaction product of sulfur (16%) with pine turpentine (Pinus pinaster - 80%) and linseed oil (Linum usitatissimum - 4%).
This product is not a medication. Do not exceed the recommended daily dose. Keep out of the reach of children.
Seek advice from your veterinarian.
Product made in France.
Brand

Reference

HH-SLT-CH-250ML

Type

compléments alimentaires Cheval